Business Planning
Litigation Support
Succession Planning
Bank Financing
Cash Flow Management
BUSINESS PLANNING IS THE FOUNDATION OF FUTURE SUCCESS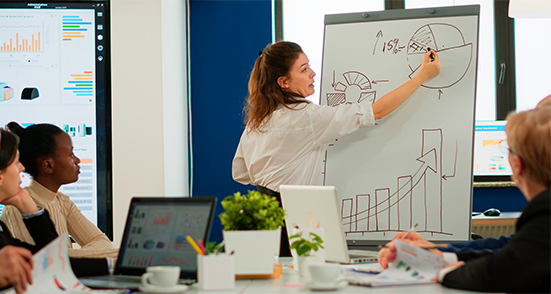 In today's fast-paced, competitive world, many businesses face unprecedented challenges.
Maybe yours does too. If you agree, then chances are you're spending more and more time on human resource issues, payroll tax compliance, and sales and use tax than you are on revenue-generating opportunities and planning for future growth.
IF YOU FEEL LIKE YOU'RE SPINNING YOUR WHEELS, WE CAN HELP.
With years of proven expertise in business planning, we make sure that business owners like you have the information - and insights - they need to remain competitive and ensure financial stability for you and your loved ones for years to come.
We combine industry experience with time-tested solutions to develop a framework upon which to build your company's success. Even better, when you leave the business planning to us, you can get back to doing what you enjoy and do best--running your business.
Our business planning and advisory services include:
Planning for strategic growth
Performance metrics
Review and evaluation of internal controls
Business valuations and due diligence
Budget and cash flow analysis and management
Business entity selection and restructuring
Financial projections and forecasts
Assistance with debt and financing
Business expansion and acquisition analysis
Evaluation and implementation of accounting software
START PLANNING FOR FUTURE SUCCESS TODAY
It's more important than ever to have a trusted business advisor like us by your side to help you plan for the future success of your business. If you're ready to turn today's challenges into tomorrow's opportunities, don't wait a minute longer to contact us.
To find out how we can help your business succeed
Please Contact Us For A Free Initial Consultation OR give us a call
What have you got to lose?
LEGAL DISPUTES CAN BE COMPLICATED, ESPECIALLY WHEN THEY INVOLVE FINANCIAL ISSUES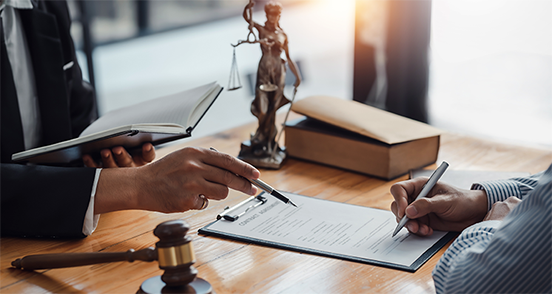 Many legal disputes involve financial matters and they often require analyzing complex financial, accounting, and tax information. Even if you've hired an attorney to represent you, you will still need litigation support regarding financial matters. If you're not sure where to turn, we can help.
When you hire us, you get seasoned professionals with extensive litigation and courtroom experience. We work with your legal team to provide assistance with discovery and witness questioning, analysis of existing financial data, preparation of detailed financial reports and reviewing financial reports from the opposing party.
Specializing in matrimonial disputes including alimony and child support, as well as business valuations, property transfers, and pension valuations we have helped many clients and their legal counsel achieve favorable outcomes in court.
Our litigation support services:
Forensic Accounting
Fraud investigation
Economic damage calculations
Employment discrimination
Dispute resolutions (family law, estates, trusts, business partnerships)
Business valuation
Business succession
Inventory valuation
Lost profit settlements
Insurance claims
Business entity structuring
Purchase or sale agreements
Shareholder disputes
Expert testimony
Report review and preparation
EXPERT LITIGATION SUPPORT SERVICES THAT HELP YOU ACHIEVE SUCCESS IN THE COURTROOM.
We focus on results and are here to help throughout the entire litigation process from discovery to damage assessments, deposition, and if needed, expert testimony.
If you're feeling overwhelmed by complex financial matters during a legal dispute, we can help.
PROVIDING STRATEGIES FOR TRANSFERRING BUSINESS OWNERSHIP TO THE NEXT GENERATION - OR NEW LEADERSHIP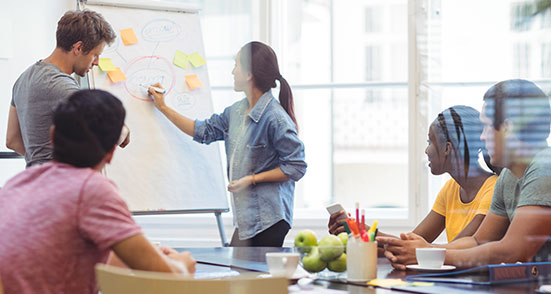 Developing and implementing a well-designed succession plan is essential to the survival of any family business. Yet, while eighty-five percent of family-owned firms have identified a family member as a successor, just one in eight has a succession plan in place.
Are you one of them?
If you already have a succession plan in place, then you're already on your way to a secure financial future, but if you don't, we are here to help.
SUCCESSION PLANNING: THE CORNERSTONE OF YOUR FINANCIAL FUTURE.
As trusted advisors, we assist business owners in securing financial independence by structuring their business in a way that promotes long-term success and stability. We work with business owners and their families to develop plans for transferring business ownership to the next generation or to new leadership.
If you decide to sell, we work with you to identify the financial strengths and weaknesses of your business and develop a plan to maximize its value in preparation for sale. If you decide to keep the business in the family, we work with you to prepare your successor to take over the business or identify one if you haven't already done so.
Succession planning services include:
Assist with the internal transfer to a family member
Identify a potential buyer(s)
Business valuations in preparation for sale
Buy and sell agreements
Estate and trust tax planning
Gift tax planning
Retirement planning and tax projections
Business restructuring
IF YOU NEED BANK FINANCING, IT PAYS TO BE PREPARED.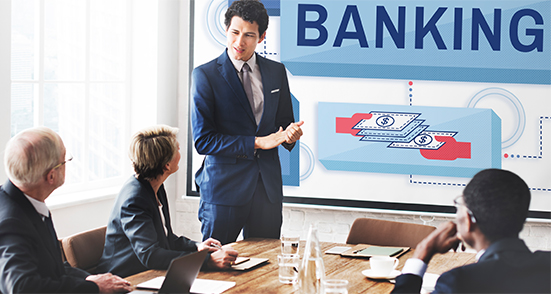 The US Department of the Treasury has invested more than $3.9 billion in community banks across 47 states and the District of Columbia as part of the Small Business Lending Fund. Despite the availability of these funds, however, many small business owners have discovered the hard way that securing bank financing is not an easy task. If you've tried - and been unsuccessful at - obtaining bank financing for your small business without the help of a trusted advisor like us, you may be wondering where you went wrong.
Banks are not in the business of handing out money to everyone who asks. When you apply for a loan, they are evaluating your ability to pay back that loan by examining a number of factors. Whether you need money for startup costs or expanding your business, understanding what a bank wants and how to prepare for it can mean the difference between securing the financing you need or having to scrape together cash from other sources.
How We Help You Secure Bank Financing:
The first step we take is to make sure we understand your business and what you are trying to achieve. Next, we take a look at financial performance and projections and identify potential sources for financing. The final step is to work with you to prepare a successful business loan proposal that includes the following services:
Executive summary
Pro forma cash budgets
Business financial statements
Owner's personal financial statements
Lender introductions
Representation
ARE YOU READY TO GET THE FINANCING YOU DESERVE?
Obtaining bank financing for your small business is a major decision, but if you're ready to take the next step, we are here to help you achieve your goal.
Call today OR Please Contact Us For A Free Initial Consultation
to speak with an experienced Accounting firm you can trust. You'll be glad you did!
MANY BUSINESSES FAIL BECAUSE OF POOR CASH FLOW MANAGEMENT - DON'T BE ONE OF THEM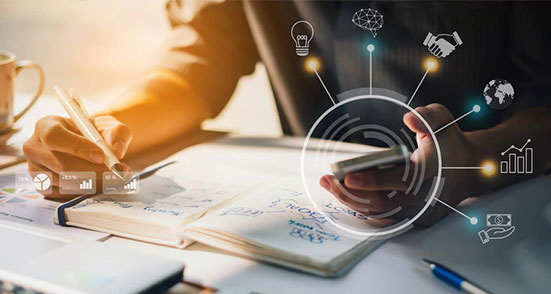 Cash flow refers to the movement of money flowing into and out of a business. Positive cash flow is when you bring in more money than you spend. It is what every business owner strives for because it enables you to pay your liabilities and invest in your business.
Conversely, if you are spending more money than you are bringing in, it is called negative cash flow. While there will be times when every business experiences temporary periods of negative cash flow, too many months of negative cash flow can - and will - cause a business to fail.
MANAGING CASH FLOW IS THE KEY TO OPERATING ANY SUCCESSFUL BUSINESS.
As tax and accounting professionals for small and medium-sized businesses, our expertise lies in helping business owners manage their cash flow better with the goal of increased profitability.
Here's what we do for you:
Develop short and long-term cash projections
Analyze prior years' cash flow statements to help you understand where the money goes
Prepare monthly, quarterly, and annual cash flow statements
Provide you with tools to accelerate the collection process
Develop updated billing and payment policies
Assist with obtaining a line of credit
Help you get the maximum rate of return on surplus cash
AVOID A CASH CRISIS, CALL US FIRST.
If your business is suffering because you operate in cash crisis mode more often than not,
Top