Bookkeeping Services
Payroll
Part-time CFO Services
Financial Planning For Businesses
New Business Formation
Maintaining A Clean General Ledger
WHEN YOU LEAVE THE BOOKKEEPING TO US, YOU CAN FOCUS ON GROWING YOUR BUSINESS
Accurate bookkeeping is essential to your company's long-term viability. Experienced, affordable, and reliable, we serve a variety of industries and clients from self-employed home-based business owners to small and medium-sized businesses with employees. When you outsource your bookkeeping services to us you get one on one personalized service and state-of-the-art technology and payroll software.
If you're just starting a business, we'll set up reporting and recordkeeping systems that make it easy for you to keep track of where your money is going. If you've been in business for a while, but need help cleaning up your books, we'll work with you to streamline your bookkeeping systems and set up a system of checks and balances.
But the best reason to use our bookkeeping services? You'll have more time to focus on running your business and generating more profits.
Bookkeeping Services For Small Businesses
Accounts payable (entry, bill paying)
Accounts receivable (entry, invoicing, deposits, collection)
Bank Reconciliations
Inventory management
Bookkeeping clean up
General ledger
Tax forms (1099s, 1096)
Payroll processing
Outsourced bookkeeping
BANK RECONCILIATION
Reconciling your business checking account each month allow us to keep your bank account, accounting, and taxes up-to-date.
Having us reconcile your account each month allows you to...
Identify lost checks, lost deposits, and unauthorized wire transactions.
Detect and prevent excess/unjustified bank charges and ensures transactions are posted correctly by your bank.
Detect and prevent embezzlement of funds from within your company.
Know how your business is doing? You can't really know unless all accounts are reconciled and properly accounted for on your financial statement.
Manage your cash more effectively. Proper management of funds not only saves money, but it also makes money for you.
Protect yourself. By timely reconciling and promptly objecting to your bank about any unauthorized, fraudulent, or forged checks presented to your bank and paid by that bank, you can relieve your agency of responsibility for the shortfall and transfer the risk to the bank. This reason to reconcile alone should be enough. Crime exists.
Sleep Better. You will sleep more peacefully at night knowing your bank accounts are reconciled, and in balance and that all escrow funds, accounts, checks, and disbursed funds are properly accounted for.
INCOME STATEMENTS
An income statement, otherwise known as a profit and loss statement, basically adds an itemized list of all your revenues and subtracts an itemized list of all your expenses to come up with a profit or loss for the period.
An income statement allows you to...
Track revenues and expenses so that you can determine the operating performance of your business.
Determine what areas of your business are over-budget or under-budget.
Identify specific items that are causing unexpected expenditures. Like phone, fax, mail, or supply expenses.
Track dramatic increases in product returns or cost of goods sold as a percentage of sales.
Determine your income tax liability.
BALANCE SHEET
A balance sheet gives you a snapshot of your business's financial condition at a specific moment in time.
A balance sheet helps you...
Quickly get a handle on the financial strength and capabilities of your business.
Identify and analyze trends, particularly in the area of receivables and payables. For example, if your receivables cycle is lengthening, maybe you can collect your receivables more aggressively.
Determine if your business is in a position to expand.
Determine if your business can easily handle the normal financial ebbs and flows of revenues and expenses.
Determine if you need to take immediate steps to bolster cash reserves.
Determine if your business has been slowing down payables to forestall an inevitable cash shortage.
Balance sheets, along with income statements, are the most basic elements in providing financial reporting to potential lenders such as banks, investors, and vendors who are considering how much credit to grant you.
THERE'S NO BETTER TIME THAN NOW TO TAKE ADVANTAGE OF OUR BOOKKEEPING EXPERTISE.
And let us put our bookkeeping services to work for you!
COST-EFFECTIVE PAYROLL SERVICES FOR YOUR BUSINESS
On average, small business owners spend eight hours per month on payroll-related tasks. While it may not seem like a lot of time, it does add up--and it takes time away from running your business.
If you own a small to medium-sized business with more than a few employees, you already know that payroll is complicated. It seems like every year a new piece of federal, state, or local legislation related to the payroll is passed that you need to comply with.
If you're just starting out, you may only have a few employees to worry about. You might be able to handle payroll on your own, but wouldn't your time be better spent on developing new products or services for your business?
OUTSOURCING YOUR PAYROLL IS MORE AFFORDABLE THAN YOU THINK.
When you outsource your payroll responsibilities to us you get a dedicated payroll specialist who works with you throughout the entire payroll process. There's no need for you to hire an in-house specialist or maintain a payroll system. We also stay on top of legislation affecting payroll compliance, so you don't need to.
Here's what we do for you:
Direct Deposit and Electronic Fund Transfer (EFT)
Payroll checks printing
Payroll tax compliance, e-filing, tax payments
Payroll reporting by employee or department
W-2, W-3, and 1099 processing
User-friendly, and easy to understand monthly, quarterly, and annual payroll tax reports
Payment of third-party withholdings such as insurance
CFO SERVICES: A COST-EFFECTIVE SOLUTION FOR YOUR BUSINESS
Businesses of all sizes benefit from hiring a Chief Financial Officer (CFO) or controller. But many small business owners worry that they can't afford it. Maybe you've been trying to take care of your business financials in your spare time (or ignoring them altogether), but quickly realized it's a losing battle because unless you're an accounting professional yourself, your expertise lies elsewhere.
Fortunately, there are a cost-effective solution: part-time, outsourced CFO services.
EXPERIENCED, KNOWLEDGEABLE AND TRUSTWORTHY, WE'RE IN YOUR CORNER.
When you take advantage of our outsourced CFO services, you get a dedicated, experienced financial professional who helps you make the tough business decisions you need to guide your business to future success.
You'll also have a better understanding of the financial side of your business based on hard numbers. No more guessing about whether you'll qualify for that loan to buy more equipment or wondering why you're always short of cash.
When you use our CFO services, here's what we do for you:
Prepare monthly, quarterly, or annual financial statements
Financial forecasting
Accounts payable and receivable
Provide guidance for increasing cash flow and improving profitability in support of future financial goals
Strategic tax planning
Tax compliance (sales use and payroll taxes)
Set up an accounting system and controls
DEDICATED CFO SERVICES
The role of the CFO is crucial to every business no matter what size. Whether you're a start-up business, have made it to the five-year mark, or are ready to expand, we have the expertise and experience you need.
Need more information about our CFO Services?
Please Contact Us For A Free Initial Consultation
You'll be glad you did.
WE'RE EXPERTS AT FINANCIAL PLANNING & ANALYSIS
The goal of business financial planning at any company is to advise company decision-makers on how to achieve revenue and growth goals through strategic planning. We do this by analyzing, synthesizing and translating data and using this information to help CEO, CFO, COO, and other C-suite management make better decisions about your company's future.
If you've been in business for a while, you could be coasting along, stuck in the routine of payroll, taxes, and worrying about cash flow. Sure, you're probably earning a good living, but maybe you've been wondering if there's any way you could become even more profitable--without making too many changes to your business practices.
The good news is that you can, and we are here to help you do just that.
AN ACCOUNTING FIRM THAT UNDERSTANDS YOUR BUSINESS.
If you run a successful business, you already understand how important it is to work with an accounting firm that understands how your company operates. What you might not realize is that when you add an accountant with expertise in financial planning and analysis to the team it allows you to take your business to another level.
Here's what we do for you:
Financial reporting and analysis
Identify company-wide trends and variations in your business financials
Use historical performance data to forecast future performance
Profitability analysis
Develop and maintain strategic plans in support of growth
Business modeling
Budgeting and financial forecasting
Sales, marketing, and economic analysis
Company performance management (developing key performance metrics and benchmarking)
HELPING YOU BUILD THE FOUNDATION FOR A SUCCESSFUL BUSINESS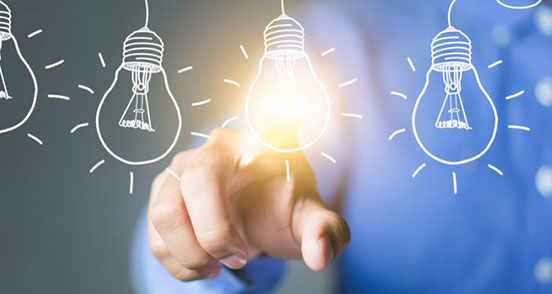 The decision to start a new business is an exciting one, but as every experienced business owner knows, there's more to it than developing a product and hoping it sells. As an entrepreneur, you're probably a "big picture" person with a vision. You'd rather not deal with nitty-gritty details like choosing a business entity, sales and payroll tax, or accounting systems that help you manage cash flow. The good news is that we're here to help you figure it out.
WHAT WE DO FOR YOU:
Determine which business entity best meets your goals and minimizes tax liability
Partnership agreements
Prepare a cash flow budget
Create a business plan to help you secure financing (if needed)
Set up an accounting system using software that works for you
Create billing systems and implement policies and procedures for collections
Make sure you are compliant with state, local, and federal tax laws such as sales and use tax, payroll tax, and Federal EIN (Employer Identification Number)
Prepare annual tax returns and quarterly estimated taxes as needed
Assist you in filing paperwork for state and local licenses and permits as required
Assess your business insurance needs
PLANNING FOR SUCCESS - AND PROFIT
The keys to a successful - and profitable - business are meticulous planning and a methodical approach to running your business. Failing to do this in the initial stages of business formation is often a recipe for disaster, and it's the reason most businesses fail. Don't let it happen to you.
Say "yes" to making your dream come true. If you're ready to become your own boss and get your new business off to an excellent start:
call us today OR Please Contact Us For A Free Initial Consultation
The general ledger is the core of your company's financial records. These records constitute the central "books" of your system. Since every transaction flow through the general ledger, a problem with your general ledger throws off all your books.
Having us review your general ledger system each month allows us to hunt down any discrepancies such as double billings or any unrecorded payments. Then we'll fix the discrepancies so your books are always accurate and kept in tip-top shape.
Top